Erasec
IT Security Done Right
We put our experience at your service, and we take the time to do things properly.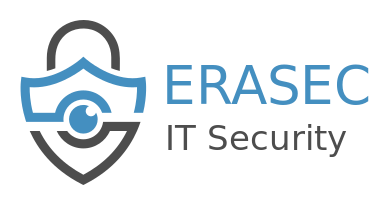 Services
We offer various IT Security Services to our customer: web site and web application penetration test, mobile app pentest, networks and servers security assessments, phishing campaings, ...
If you want to know more, have a look at our Services page
Who we are
If you want to know more about us, who we are and what we can do for you, have a look here



Our customers...
These customers trust us for their security
From the blog
We we can, we like to share interesting stories about what we found during our engagements or our bug bounty adventures